Grace Creamy Coconut Rice Pudding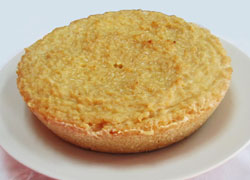 Instructions
Set Aside 1/2 Can Grace Evaporated Milk And 2 Tbsp Sugar For Basting.

In A Deep Pot, Add Cooked Rice And Grace Coconut Milk Liquid, Grace Evaporated Milk, Butter And Nutmeg.

In A Separate Bowl Beat Eggs And Benjamins Vanilla Flavouring Together.

Add To Rice Mixture And Cook On Low Heat Until Thick.

Pour Into A 10 Inch Greased Ovenproof Dish Or Cake Pan And Bake At 350° F For Approximately

30-40 Minutes

.

Baste With Milk And Sugar Mixture.