Belizean Christmas Ham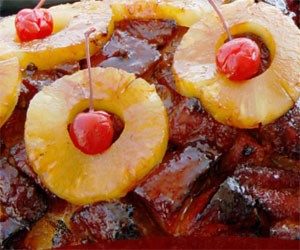 Instructions
Ham preparation
Place ham fat side up in roasting pan.

Spread Grace Yellow Mustard over surface of ham.

Roast (covered with foil) approximately 13-17 minutes per pound.

Remove ham

20 minutes

before finishing.

Remove any skin.

Cut ham's fat surface in uniform diamond shapes and insert cloves in each diamond.

Brush on glaze.

Bake

10 minutes

(uncovered).

Reapply glaze and cook for another

10-20 minutes

or until glaze brown.

10. Ham should be 135 degrees in center to ensure that cooking is complete.