Grace Beef Buns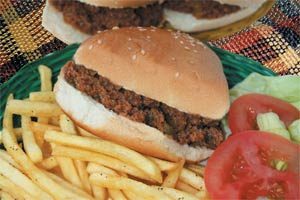 Instructions
Wash Ground Beef Thoroughly In Grace Vinegar And Drain Properly.

Cook Beef, Grace Fish And Meat Sauce And Onion In Skillet Over Medium Heat, Stirring Occasionally, Until Brown.

Drain. Stir In Remaining Ingredients Except Grace Mayonnaise And Buns.

Cover And Cook Over Low Heat

10-15 Mins

Or Just Until Vegetables Are Tender.

Spread Mayonnaise On Bun And Fill Buns With Mixture.