Candied Sweet Potato Slices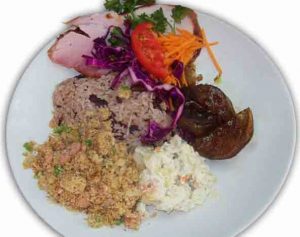 Instructions
Cut Sweet Potato Into Slices Of ½ (Half) Inch Thickness. Sweet Potatoe Can Also Be Cut Into Cubes.

Place Sweet Potato Pieces Flat In A Deep Frying Pan Or Pot With A Cover.

Add The Water, Butter, And Sugar.

Sprinkle Cinnamon Powder Over Slices.

Cover Pan Or Pot And Cook Over Low Heat Until Sweet Potatoes Are Tender.