Grace Pineapple Stir Fried Shrimp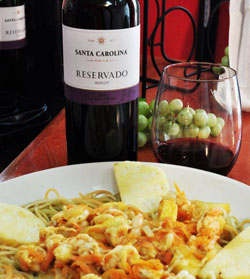 Instructions
Clean And Devein Shrimp. Wash With Grace Vinegar And Drain.

Season With Malher Black Pepper, Malher Garlic Powder And Malher Consome.

Place A Frying Pan On Stove, Glaze With Grace Vegetable Oil, Let Oil Heat Up For A Few Minutes.

Add Carrots And Onions.

Let Cook For

2-3 Minutes

, Add Pineapple, Shrimp, Grace Mustard And Grace Soy Sauce.

Cook On High For

7-10 Minutes

, Stir Occasionally.

Add Corn Starch, Allow To Simmer For

2-3 Minutes

Or Until Gravy Is To Desired Thickness.

Serve With Noodles Or Grace Coconut White Rice.

Top With Grace Habanero Pepper Sauce And Garnish With Pineapple Slices.